CASTELFRANCO VENETO
Bella padrona brasiliana attende voi schiavi per farvi strisciare ai miei piedi per sessioni lunghe. Espertissima per qualsiasi gioco di s/m, fetish la mia fantasia non ha limite. Allora chiamami che la tua padrona ti aspetta.
CASTELFRANCO VENETO
Beautiful Brazilian mistress awaits you slaves to make you crawl at my feet for long sessions. Very expert for any game of s/m, fetish my imagination has no limits. Then call me that your mistress is waiting for you.
CASTELFRANCO VENETO
Hermosa amante brasileña espera a sus esclavos para hacerlos gatear a mis pies durante largas sesiones. Muy experta para cualquier juego de s/m, fetiche mi imaginación no tiene limites. Entonces llámame que tu ama te está esperando.
CASTELFRANCO VENETO
Bela amante brasileira espera por vocês, escravos, para fazê-los rastejar aos minhas pés por longas sessões. muita especialista em qualquer jogo de s/m, fetiche minha imaginação não tem limites. Então me ligue que sua amante está esperando por você.
CASTELFRANCO VENETO
Belle maîtresse brésilienne vous attend esclaves pour vous faire ramper à mes pieds pendant de longues séances. Très experte pour tout jeu de s/m, fétiche mon imagination n'a pas de limites. Alors appelle-moi que ta maîtresse t'attend.
CASTELFRANCO VENETO
Die wunderschöne brasilianische Herrin erwartet euch Sklaven, um euch für lange Sessions zu meinen Füßen kriechen zu lassen. Sehr Experte für jedes Spiel von s/m, Fetisch, meiner Fantasie sind keine Grenzen gesetzt. Dann ruf mich an, dass deine Herrin auf dich wartet.
Il mio biglietto da visita Virtuale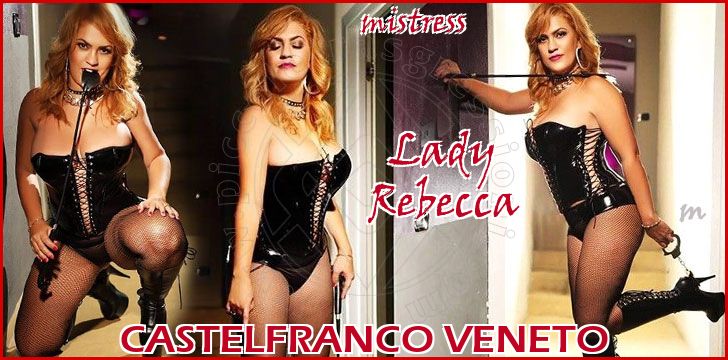 Il mio biglietto da visita